Detail 1 of jug and oysters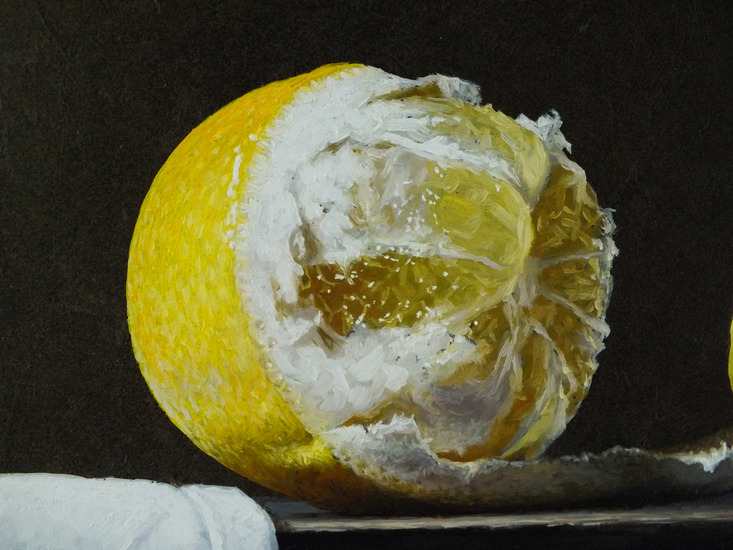 5 x 5 cm, © 2013, not for sale
Two-dimensional | Painting | Oils | on panel
Here you can see a detailed photo of the painting "Still life with jug and oysters". Look at how the light is buzzing in the flesh of this lemon. Even the juice sacs are visible. Soft, translucent, juicy, acid and that in a seemingly smooth stroke of a pencil. It would have to tickle your senses.